Discover the Benefits of Giving Wisely
National Review Institute is a non-profit, 501(c)(3), journalistic think tank that preserves and promotes William F. Buckley Jr.'s legacy and advances the principles of a free society through educational and outreach programs. By supporting NRI, you are supporting the National Review mission, making a lasting, positive impact on the advancement of free society.
There are a number of ways you can support the critical work of NRI. One such way is by joining the National Review Institute Legacy Society—allowing us to recognize and thank you now for your estate gift.
NRI's Legacy Society provides a way for our most loyal friends to support the Institute with an estate gift through a will, living trust, or other accounts (such as possibly naming NRI as a beneficiary of an IRA or insurance policy) with the added potential benefit for significant tax savings.
A legacy gift to NRI is an opportunity—a profound and lasting opportunity—to invest in a perpetually imperative mission that is central to who you are, what you believe, and how you wish to be remembered. There are a number of different ways that you can support NRI through a legacy gift.
Establish your legacy today using FreeWill
Are you ready to include National Review Institute in your will but unsure where to start? NRI partners with FreeWill to offer our community this secure, online will-writing tool. Using FreeWill, you can create your will for free and establish your lasting legacy with NRI through a gift in your will. If you prefer to finalize your wishes with an attorney, you can also use FreeWill to create a list of documented wishes before meeting with your attorney.
Did you know there are creative ways to support National Review Institute?
Ways in which NRI, you, and your loved ones all benefit at the same time? Such giving techniques are called "planned gifts", because with thoughtful planning, you create win-win solutions for you and NRI.
Many appealing ways of giving are available to you.
Discover the Benefits of Giving Wisely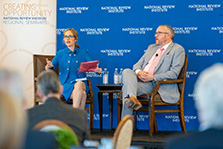 Name NRI in Your Will
Make us part of your family. A gift through your will or estate is the easiest gift you can make today.

Learn More >>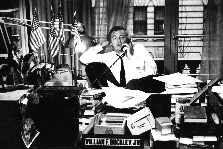 Put Your IRA to Work for NRI
There's a simple, straightforward way to avoid income tax and potential estate tax on your retirement plan, while making a significant gift to NRI.

Learn More >>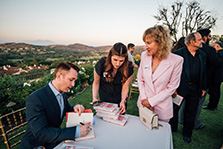 Support NRI in Creative Ways